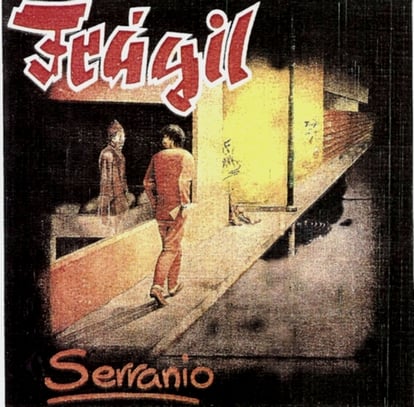 The second album from this Peru based band.
Their 1981 debut album Avenida Larco was a good symphonic prog album. Released far too late to catch the symphonic prog wave, that album was probably not a best seller.
.... So the band returned nine years later with the follow up. The lineup was synths, keyboards, flute, mandolin, guitars, bass, drums and Spanish vocals. The band was now a five piece band.
The band has moved away from symphonic prog and the music they gave us on Avenida Larco. But thankfully not too far away from that album. This is still Fragil. This is still South American prog rock.
To be more precise; loosely speaking neo-prog with a lot of pop, rock and folk music influences. That means a lot more rock/pop than neo-prog.
We even get a rockabilly song here. A pretty horrible song which I want to forget/skip over. The rest of the album is far, far better.
The thing that hits me most is the elegance of this album. There are tender flutes and mandolin parts with some elegant synths and guitars parts helping out too. The vocals are elegant too.
The songs are pretty good too. That except from that horrible rockabilly song. The album is forty-three minutes long and it has some good stuff. It also has some decent stuff too. Hence my rating. Nevertheless, check out this album.
2.5 points