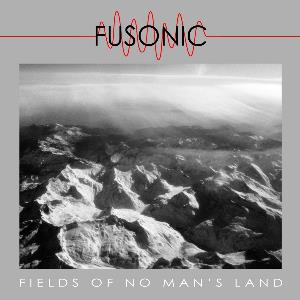 The second album from this Dutch band.
Fusonic is a four piece band with a lineup of guitars, bass, drums, keyboards, ebow, violins and some sporadic vocals.
I reviewed their 2010 debut album Desert Dreams for ProgArchives back in January 2011 and found that a good album. A good album in the Camel mould.
The band continues down the Camel road. Well, sort off. A couple of proper songs, where the five minutes long Time Waits, is the best one, are surrounded by one hour and five minutes of instrumental music. The two proper songs are all together elleven minutes long. Which makes this a seventy-six minutes long album.
Most of the music here is long guitars and keyboards themes and solos. The music is very ambient and in the Camel mould. Even the two proper songs are in the Camel mould.
I have to admit this album is really testing my willing to review this album, let alone continue to review albums like this one. But I am still both running this blog and reviewing this album.
The music is mostly dull with only some sporadic interesting themes. The two good songs and these few interesting themes are saving this album from being a turkey. This album is not really my cup of tea.
This is a decent album and that is it. If you are really into Camel, this album may be something for you.
2 points