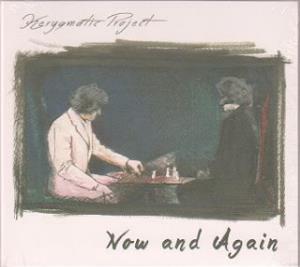 The fourth album from this Italian band.
Kerygmatic Project is a trio with a lineup of synths, bass, drums, guitars and vocals. English vocals.
I have reviewed their previous two albums in this blog and I have not been impressed. But I decided to give them another chance. A final chance.
I just had a peek at their homepage and found out that they are a Christian band. Which is fair enough. It also explains some of the lyrics here, performed by a very good vocalist which I believe is Samuele Tadini. My main source ProgArchives has not named the vocalist. Hence, I went to their homepage to investigate. A homepage not that revealing either. Is it really that difficult to give out relevant information on a webpage ?
As I alluded to in my review of their 2013 album By Sheer Chance, I felt the band had become much more a pomp rock/pop band than a progressive rock.
That transformation has happened here. There is some hints to Banco. But there is far more hints to the pomp pop and rock bands of the 1980s and 1990. Big hair, big sound, big vocals, big everything.
The music is somewhere between pomp rock and pomp pop on this album. A bit Saga influences creeps in too. But this is mostly one hour of songs with tonnes of synths and some guitars. That and the larger than life vocals.
What is missing here is some great songs. Even some good songs would had been appreciated by me. But there is none of that here. Just one hour of pomp rock/pop which is not going anywhere in my world.
This is a decent album but nothing more than that.
2 points