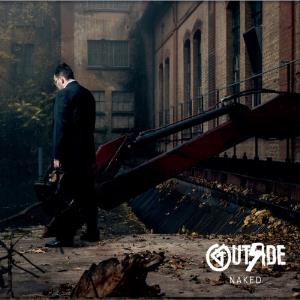 The fourth album from this French band.
Outside is a five piece band with a lineup of guitars, bass, drums, keyboards and vocals. English vocals, that is.
This album has been released through the Musea Parallel underlabel of Musea. A label with some strange albums. This is not one of them.
Listed as a neo-prog band in ProgArchives, I had my doubts to the pleasures of this album. But it came up for review and it will be reviewed.
Neo-prog is about right. Well, if a prog rock tag should be attributed to this album. Maybe it should be attributed to this band. But not to this album.
We get forty-six minutes of youthful rock here. The music is a bit melancholic at times. It also has a bit of a punk feel too. The music is also pretty melodic.
The songs are pretty short and straight to the point. The chorus-verse-chorus formula works here and there is no interesting timeshifts here. The guitars are pretty much in the power-pop mould with some punk involved.
The art of good song writing is not something the band has applied to this album. This album is youthful and punchy. It has some sporadic glimpses of quality too and I really like the melancholic ambience on some of the stuff. But this is not an album I can recommend. It bores me a bit. Hence the lack of any really good points here.
1.5 points