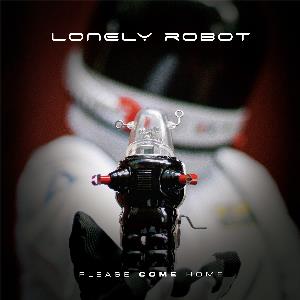 The debut album from this English project.
Lonely Robot is the guitarist John Mitchell (Arena, It Bites, Kino, Gandalf's Fist, Frost*, John Wetton and The Urbane) solo project.
Hence, he has got help from many of his friends here. Most notable Heather Findlay and Steve Hogarth. But you can also add a lot of other contributors here. John Mitchell does vocals, guitars, keyboards and bass here.
This album has all the marks of a come-together neo-prog dominated albums of which we have seen a lot of during the last five years.
Kompendium was a great come-together project and delivered the best album of 2014. There has also been some not so great projects in this genre.
John Mitchell and Heather Findlay does as celtic prog inspired duet on the track Why Do We Stay. Quite a nice sugar drenched ballad. In addition to this ballad, we get a lot of uptempo instrumentals and some more proper songs.
The musicians knows what they are doing and this album does not disgrace John Mitchell in any way. The music is pretty safe and good. Maybe I am a bit cynical. But I think I will stay a bit away from these kind of projects in the future.
Anyway, there is nothing bad to be said about this album. My only gripe about this album is the lack of any surprise and non-formula songs. Missing is also some great tracks. Sorely missed, they are.
Besides of that, this is a good album. Safe, good and not particular exciting.
3 points