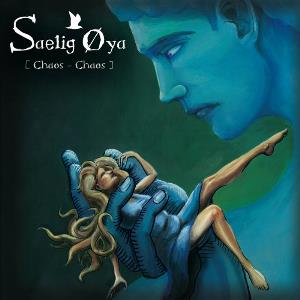 The debut album from this French band.
Saelig Oya is a five piece band with a lineup of guitars, bass, drums and vocals. That means a mix of English and French vocals. And oh, the vocalist is a female vocalist. Helene Pean is her name.
No keyboards means rocking out. And the band is correctly labeled as a heavy prog band in ProgArchives. And the band also got a lot of fans in ProgArchives. And rightfully so.
Take heavy and prog. Not prog metal. This is where we get this album. Some of the guitar chugging and walls may mislead someone to believe the music here is prog metal. Well, they are wrong.
The music on this album is very much progressive rock. Although with a melodic and hard rocking twist. And may I say; an eclectic twist.
There is a lot of hard guitars here. There is also a lot of very clever half-acoustic guitars here. And the vocals from Helene Pean is adding the final twists and quality to this album.
All the six songs on this thirty-eight minutes long album is very cleverly made. There is a lot of variations between the harder stuff and the more half-acoustic eclectic stuff. All songs has these contrasts. All songs has some very melodic stuff and choruses too.
I think this band is onto something that may break them commercially too. This album very much deserve a bigger audience than just the prog rock crowd.
This is indeed a very good album and it should be checked out through the normal sources. It comes with my recommondations.
3.5 points