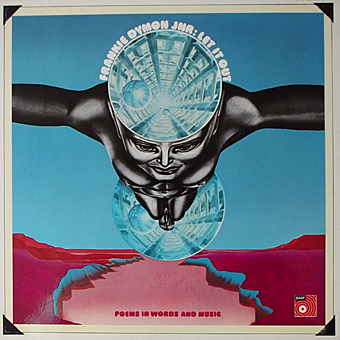 The one and only album from this US artist who operated out of Germany and UK.
A lot of mystery has followed this album. From what I know from ProgArchives, he was a member of the UK chapter of Black Panthers and a political activist. For some reasons, he ended up in Germany for a while and did this album with Achim Reichel from A.R & Machines, Conny Plank and other German musicians from the krautrock scene. Utterly bizzarre and nothing has been heard from Frankie Dymon Jr after this album.
The music here is performed with a lot of guitars, organs, bass, woodwinds, sound effects, drums, spoken words and normal vocals.
The music is krautrock. But with a large difference. The vocals and spoken words are in English and with a very obvious English accent from the home counties. An upper class accent. Which is strange taken into account Frankie Dymon's membership of Black Panthers.
It is also strange when it comes to the lyrics and spoken words here. Which is Black Panthers influenced, to say at least. Fair enough. The upper class accent makes this bizzarre......
The music is good in itself. Achim & co supports Frankie Dymon and his rants in the best possible way. There is a lot of Amon Duul II here. There is also some Amon Duul here. The music is a bit far out.
This is one of the most bizzarre albums from this scene and it is also a good one. Check it out !
3 points