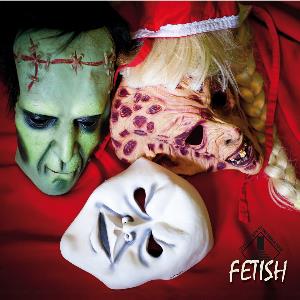 The fourth album from this German band.
Seven Steps To The Green Door is a five piece band with a lineup of woodwinds, keyboards, bass, guitars, percussions, drums and vocals. There are no less than two dedicated vocalists in this band. One male and one female.
The band got support from numerous other musicians here. Mostly on vocals and some on violins.
I have never heard about this band before. Which is a shame as German neo-prog is one of the scenes I really like.
This album clocks in at almost 80 minutes and the cover artwork speaks loudly about a concept album or a more theatrical album.
The band has taken a theatrical, conceptual approach on this album and has made quite a diverse album. From pastoral female vocals pieces to much more harder and bombastic pieces with lots of instruments and vocals.
Yes, this reeks of concept album. It is a kind of a rock opera in all but it's name.
The music is diverse. But the songs are not that great, it has to be said. The quality is good. But there are not really any great stand out songs here. Not even melodies.
Those into rock operas and concept albums will love the diversity and the ambience here. I have my reservations though. Nevertheless, this is a good album.
3 points