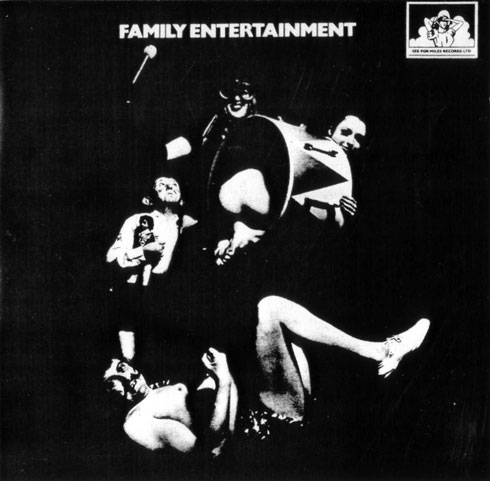 The second album from this British band.
Family was a five piece big band with a lineup of saxophone, flute, bass, drums, guitars and vocals. The now living legend Roger Chapman was the vocalist and main man/motor in this band.
I very much liked their 1968 debut album Music In A Doll's House. It is one of the better albums from the 1960 and one who built and expanded on the groundwork laid down by The Beatles.
Family Entertainment also continues in the same vein. With the help of the strings orchestra The Heavenly Strings, Family takes another look at classical music and the work laid down by The Beatles.
The result is a forty minutes long album which is a bit more avant-garde than I thought it would be. There is not so much beat music here. Most of the music is a mix of psychedelic rock and avant-garde musings with some heavy influences from classical music thrown into the mix too.
The circus aspect of the music comes through, loud and clear. Family wanted to smash the borders and explore their avenues. They succeeded.
In the middle of this, there are some good melodies too. But I have to admit I regard Music In A Doll's House as far better than this album. I think Family went a bit too far on this album. It is still well worth checking out as this album is somewhere between decent and good.
2.5 points