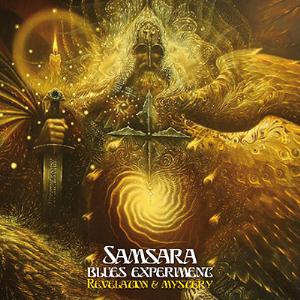 The second album from this German band.
No, this is not a blues band. It is something entirely different....... I have nothing against blues although I think that kind of music is very boring and regressive. I want my music progressive.
This band is a four piece with a lineup of sitar, synths, organs, bass, drums, guitars and vocals.
And the music is dirty, dirty and muddy psychedelic rock. It is very much bordering to hard rock at times. Well, this is hard rock anno the first Black Sabbath albums.
The comparisson with Black Sabbath is both wrong and right. Wrong because Samsara Blues Experiment is much more sound, riffs and mood focused than the rather song focused Black Sabbath. Despite of being very heavy for their age and times, Black Sabbath was never as heavy as Samsara Blues Experiment and this album.
The comparisson with Black Sabbath is right because you will find the same type of riffs on this album. Tony Iommi is hovering over this album like a grandfather. Samsara Blues Experiment is his grandson.
And so is this album too. I quite liked their debut album. The songs on that album was not that good. They have rectified that problem on this album where the flow and music is a lot better. It is also a much more spaced out album than the debut album. There is a lot of good things to be said about this fifty minutes long album.
If dirty psychedelic space metal/rock is your thing, this is an album for you. It is a good album.
3 points