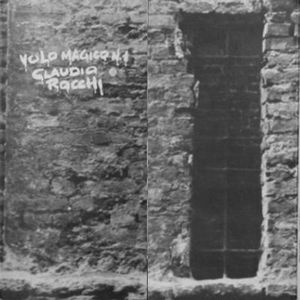 The second album from this Italian artist.
Claudio Rocchio was always on the fringe of the Rock Progressive Italiano (RPI) scene. Not quite RPI, but still pretty much RPI.
Claudio did guitars, vocals and piano on this album. He had help from a lot of other musicians here too. They contributed with (lots of) vocals, guitars, keyboards, bass, mellotron, harmonica and drums.
No matter what Claudio did before and after this album, Volo Magico N. 1 is very much a Rock Progressive Italiano (RPI) album.
The title track is nineteen minutes long and is almost space and krautrock. It is also pretty much a psalm with some haunting vocals, guitar solos and choirs. A very good song which will live long in my memory. Most of all also because it has this RPI pop feel too. A bit of a folk rock feel too.
RPI mixes very nicely with Italian folk rock and pop on the remaining three songs too. The eleven minutes long Giusto Amore is very much haunting RPI and Italian pop too. Ditto for the closing track too.
Claudio Rocchi has a very good voice and he has created an unusual, but still a good album here. It is bordering to a very good and even a great album. But this thirty-five minutes long album has it's shortcomings too. Mostly, it is too one-dimentional where one theme is being used throughout.
Nevertheless, check out this album.
3 points