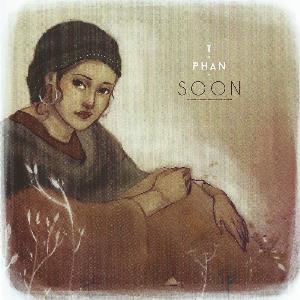 The second album from this French band.
T.Phan emerged from the 1970s band Tai Phong. I have reviewed their albums. T.Phong is also the creative vehicle of Stephan Caussarieu. He was previously in Tai Phong.
I don't think I have the 2009 debut album Last Warrior. Maybe I will get it one day.
Stephan Caussarieu does everything on this album. That means keyboards, vocals, drums, guitars and bass.
Soon is a bit of a strange album. Some songs are clearly live with an audience. That is the last songs of this album. But before that, we are taken through some bewildering songs. Headscratching bewildering songs.
The album starts with the title track. A ten and a half minutes long track which is a......... zeuhl track. Magma looms large over this track. A good track and the best on this album. But I am still wondering what the heck is going on here.
And we get some more zeuhl-light on this album. But there is also some more jazzy rock and pop songs here. And then we get some rock and jazz-light tunes too. At the end, we get some live tracks.
I like the zeuhl stuff. But T.Phan going zeuhl ?? Do I see pink elephants flying past my windows ? Strange album, this one.
The live tracks is not particular good although the studio bits are good. Hence my rating. I am still scratching my head.....
2.5 points