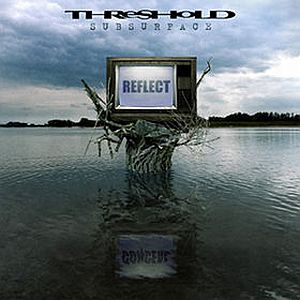 The seventh album from this British band.
Threshold more or less continued as a five piece band here with a lineup of guitars, bass, drums, keyboards and vocals. They had got a new bassist and that was pretty much that.
This is the follow up to the great 2002 album Critical Mass. Both a critical and commercial success. So the band was eager to follow up this album with a new killer album.
You get the same thing here as on Critical Mass. Soaring vocals and vocal harmonies from Andrew Dermott. A great guitar wall. Great keyboards and proper bass and drums.
The first half of this one hour long album makes us believe that we have another Critical Mass on our hands. Some very good songs fills the air. A couple of great tracks also follows.
Then we get some pretty substandard songs. Some songs which does not really conforms to the standard set on this album. They are not bad.... They are just not up to standard.
It is more or less impossible to live up to the standard set on Critical Mass. And this album is not up to that standard either. This is still a very good album from a band which deserves a lot more recognition and commercial success. Check out this album and band.
3.5 points