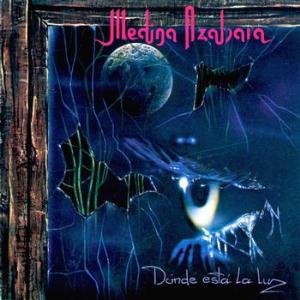 The seventh album from this Spanish rock combo. One of the biggest selling Spanish bands of all time and a band who started out as a prog rock band.
The band had long time ago cast off their prog rock credential and entered the rock sphere. On Donde Esta la Luz, we get forty five minutes with powerful and emotionally charged Spanish rock with great Spanish vocals. I shudder to think how the music had been with English vocals. It would had been like fish with feathers and totally out of place. The music actually works very well as it is.
The music is not particular good when truth is told. OK, it is good rock music and works well as an exotic experience for an Anglofied middle aged sad man like myself. The music is riddled with typical heavy metal cliches like for example football terraces chants and choruses. It makes me cringe. Besides of that, this is a decent album and well worth checking out if all above sounds tempting.
2 points