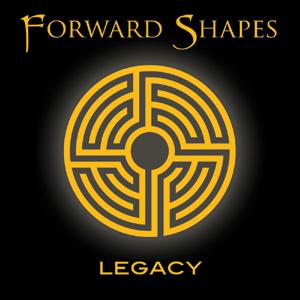 The debut album from this internet band where the two song writers and main men Brian Andrews and Andrei Kryssov is based in USA and is getting help from the rest of the world in the form of female vocals, drums and bass on files sent forwards and backwards on the net. One of many other bands like this.
The end result is a female vocals fronted album in the same vein as Touchstones, Panic Room and other English bands in this genre. Alison Vance's vocals are pretty good. Her vocals reminds me about Annike in The Gathering. Not particular great and not particular bad. Not exactly in the standard bearer Annie Haslam's class either.
The music is pretty much in the English female fronted crossover prog vein. A mix of commercial ballads and some rather heavier stuff. Holding On is the power ballad here and the best song. Light up the lighters and sing along. Well, this band is not playing any gigs so forget that. Turn the lighter on in your living room while you are trying not to burn down the house and the village. Sugar sweet, this song is.
The rest of the album is pretty good too and this is a solid debut album. It is not a particular impressive album though. Better songs next time, guys.
3 points