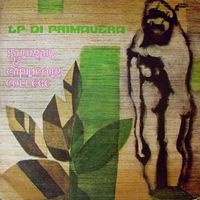 The second album from this Italian band. A band who released numerous '7 singles and two albums.
Listed as progressive rock in various blogs and archives, I pushed the boat out and got this album. An album who are more in the vein of popular Italian music anno late 1960s and the 1970s. That means a mix of easy listening instrumental fusion and Italian pop music. Pop music with female seducing vocals. This album has a mix of woodwinds, guitars, bass, keyboards, piano and drums. That and tonnes of vocals.
The vocal harmonies are OK. The band sometimes comes up with some good melodies. The dominant factor here is easy listening pop and fusion. Music who takes a lot from popular boy-meets-girls movies from that time. The music is light weight to say at least. It is though a decent album and nothing more than that. It is not a progressive rock album. Nevertheless; a decent album.
2 points