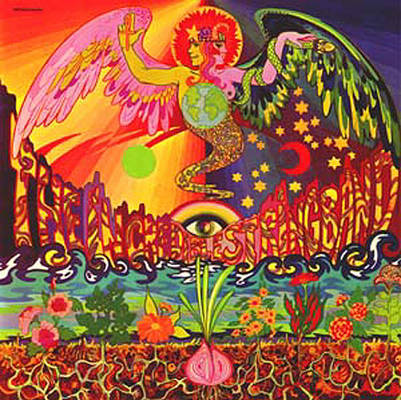 The second album from this Scottish folk rock combo.
This band introduced two Indian instruments to their sound on this music; sitar and tabla drums. They even had an Indian musician playing them. The colourful cover art work promises a spaced out folk music experience.
That cover is grossly misleading. I was most certainly mislead. What we get here is traditional male vocals & acoustic guitars dominated folk music with the occasional Indian flavour added by sitar and tabla drums. The majority of the songs is just male vocals and acoustic guitar. Occasionally helped with harmonica and some male and female vocals choir. That's it.
There are no good songs here. The only pleasure I get from this album is the colourful cover artwork and the sitar. The music is decent though and I am not complaining too much about this decent album. I am not converted into a fan of this band from my local area though.
2 points