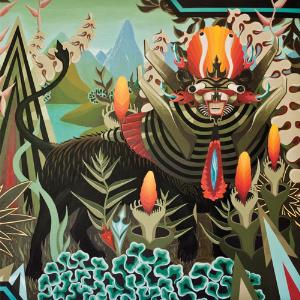 The third album from this US krautrock band.
Lumerians and this album can be found in the more ambient end of the krautrock rainbow. The songs, or compositions to be more precise, is built around a bass line with keyboards, drums, percussions and some vocals supporting the bass. The synths are spaced out and distorted.
This is by no means my cup of tea. The Hawkwind inspired opening track Dogon Genesis is a great track though and I also find the rest of this forty minutes long album quite agreeable to my ears. This despite of not being on any funny herbal cigarettes. I quite like this album and awards it a good status.
3 points