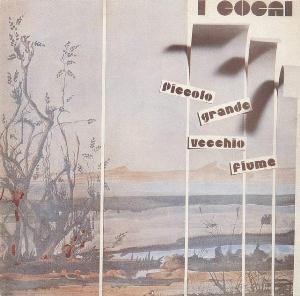 I Cocai was one of those Italian one albums and then disappear without a trace bands.
This album is safely residing in the Rock Progressivo Italiano genre. They are very symphonic melodic too. PFM springs to mind when it comes to references. The use of Hammond organs gives the sound a pretty big psychedelic sound too. The band's background is obviously in the beat and psychedelic rock. The guitars are pretty heavy and spacy too with some long solos. The Italian male vocals is great too.
The sound is very good and this album has stood the test of time. Yes, it sounds like the 1970s album it is. It still sounds relevant anno 2013, though.
The lack of a killer track or two is the main problem with this album. Besides of that, this album has plenty of small, intricate details and melody lines to keep it interesting. I really like what I hear on this very good album. It is recommended.
3.5 points