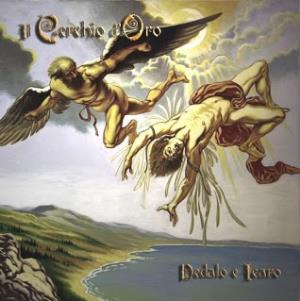 Il Cerchio d'Oro is a band who has been around since the early 1970s. They released some '7 singles in the 1970s, split up, did other projects, Psych-Out Records records released a compilation of those singles + other songs in 2006 and the band finally came around to release their proper debut album in 2008. It was named Il Viaggio di Colombo and I liked it. A good Italian prog album.
Il Cerchio d'Oro returns five years later with the follow up. This album, that is. We are talking proper Rock Progressivo Italiano here. That without the hard (rock) edges some of the bands also use. But the music here is not overly soft either. I would call the music here middle of the road Rock Progressivo Italiano, sound and style wise.
The sound is excellent. Ditto for the Italian vocals. The music is performed with plenty of moog, melotrons, keyboards, guitars, flute, piano, bass and drums. The songs are mostly great and this one hour long album is a triumph and a joy to behold for anyone interested in this scene. It is by far their best album too and one of the best new Rock Progressivo Italiano albums. I am enjoying this album so much that I have put of reviewing this. "One more listen, only one more listening session please". Well, I will enjoy this album for a long time. It is highly recommended.
4 points