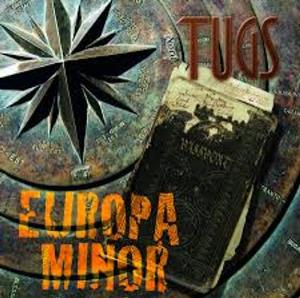 Another Italian band from the 1970/80s who never manage to release an album before the 2010s. This is their debut album and it is a concept album about the history of Europe, Napoleon and all that.
The music is performed by guitars, various keyboards and piano, drums, bass, mandolin and flutes. That gives this a very organic, folky sound. The sound is the usual lush and symph folk rock dominated RPI sound, much helped by the lush male Italian vocals. The material for this album was written in the 1970s too so that is no surprise. Their sound reminds me a lot about Banco's sound. Which is a very good thing.
The quality of the material is very good throughout. Fans of the RPI should not for a second hesitate in getting this album. They may find one of their all times favourite post 1970s albums in Europa Minor. I would not really go that far. My main gripe is the lack of any really great songs here. By all means, this album is giving me a happy grin. But really nothing more than that. I really like this album and recommends it.
3.5 points