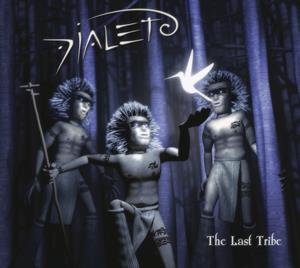 The third album from this Brazil band and their first on MoonJune Records. I reviewed their second album Chromatic Freedom many, many months ago.
MoonJune's signing of this band raised some eyebrows. Not at least; mine ones. The Last Tribe is though in the MoonJune mould. Instrumental and highly technical music somewhere between prog, jazz, fusion and hard rock.
Dialeto is a guitars-drums-bass power trio. Which sets the sound and music. Pretty intense guitars, thundering bass and textures fills by the drums. That and the sound is great. When the music is the traditional cross road between hard rocking and jazzy instrumentals, that should not be a problem if they do all this on some great melodies. Unfortunate, this is not the case here. Listening to this album is like drinking tea without the tea. Hot water and sugar lumps in other words.
By all means; this is a very good album. The band shows great techniques here. I would though suggest that Dialeto and other bands in this hard rock/jazz crossover genre take a look at what made the first three Mahavishnu Orchestra albums so great.
I would still recommend The Last Tribe to anyone into this genre.
3.5 points