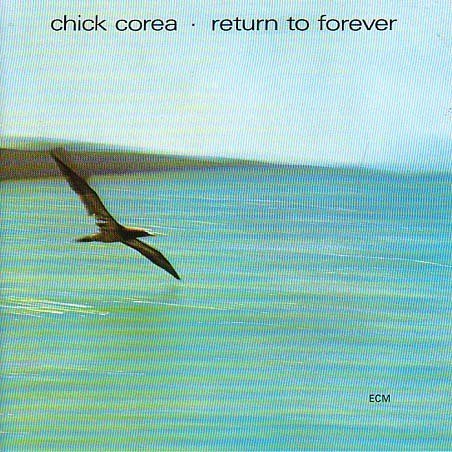 The debut album from this fabulous fusion/jazz band. Their Romantic Warrior band really opened my eyes for fusion and is on my top 5 list of my favourite albums.
They started out with this album though. I am a relative newbie in the jazz world and only recognize Stanley Clarke and the maestro himself; Chick Corea from this line up here. Both of them is pretty much leading lights on this album. An album which is far more Spanish and Latin America dominated than my only reference source when it comes to this band; my beloved Romantic Warrior album. There are even some vocals here on this rather laid back and relaxing album. Too laid back in my view. Some of the music could had been included in TV commercials too as they feel a bit banal and easy listening.
I don' t really get the great feeling for this album. It is a good album though and it is well worth checking out. I am not a fan of this album though.
3 points