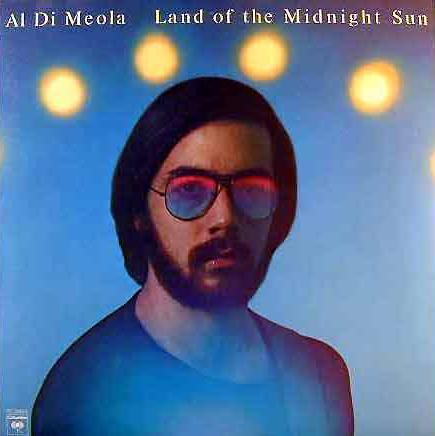 Al Di Meola came to my knowledge thirty years ago, but I did not really hear a tone from him before I got Return To Forever's masterpiece Romantic Warrior where he was the guitarist. His guitars on that album is incredible. At the same year, he recorded and released this, his debut album too. I am not surprised that it more or less runs along the same line too.
We are in guitars dominated fusion here. Land Of The Midnight Sun is very much a showcase of this immense talents as a guitarist. That means long and intricate guitar solos. But it is also good fusion with a lot of Spanish flavours. As I understand it, this was to become his trademark.
There is no real great songs here. Nevertheless, I really like what I hear and have purchased more albums from him. This is a good album.
3 points