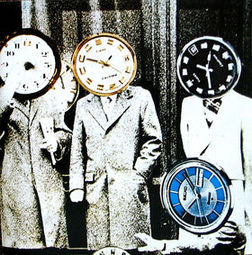 The debut album from this Italian band. A band who altogether released four studio albums before they quit. This album is reputed to be the only worthwhile album from them.
This album has often been compared to Soft Machine's Seven album. Hence my purchase of this album. The music on this album is most certainly in the intense jazz category. It is indeed pretty similar to Soft Machine too. Take away Elton Dean's alto sax and Hugh Hopper's fuzz bass from Soft Machine and you will probably end up with this album.
Being much more straight and traditional, this album still throw a punch though. The music is pretty close to avant-garde too. The music is as intense as you can get. It has this devil-may-care attitude I love Soft Machine for. The bass is almost a solo instrument here. It both hammers and floats around in the excellent sound. The keyboards and the woodwinds is also excellent here.
The end result is a great album that both thrills us Soft Machine fans and would also thrill fusion and jazz fans. It is one of my finds of the year and I really enjoy it. It is highly recommended.
4 points