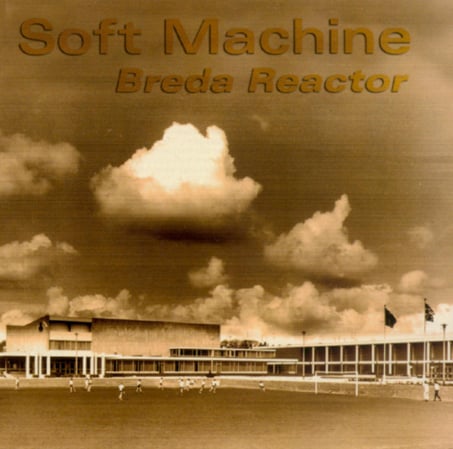 The gig at the Breda Reactor from 1971 with an unusual SM line up; Lyn Dobson, Mike Ratledge, Hugh Hopper, Robert Wyatt and Elton Dean. In other words; the classic SM lineup + Lyn Dobson on woodwinds. He and Elton Dean on woodwinds. This is the same short lived lineup who can also be found on the live album Noisette.
I found this album for seven pounds at Amazon and decided to get it despite of it's far from good reputation. Reputation earned because of the alleged bad sound quality. That is why I had given it a wide berth until now. And yes, the sound quality is not the best. But it is good enough to get a great musical experience from this album. A 2 CDs album who also include a full version of Facelift. A great version, btw.
The songs are mostly taken from Third, probably their best album. The music is very intense. It is full front attack by the two woodwinds players Lyn Dobson and Elton Dean. They are supported by a full artillery barrage by the rest of the band. For a SM fan like myself, this is great stuff. Where do I rank this album among the many SM live albums ? Pretty much in the middle of the pack. The sound is a bit of a let down despite of being decent and not as bad as I feared. This is a very good album which I am sure will give me plenty of pleasure in the years to come.
3.5 points