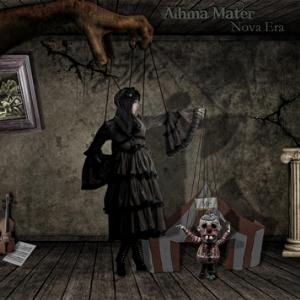 The second album from this Basque region in Spain progressive metal combo.
I very much liked their first album Heuristica which they spawned in 2009. Since then, my interest in progressive metal has vanished.
The main instrument on this album is guitars. Both electric, half acoustic, Spanish guitar and acoustic guitars. The guitars is being supported by keyboards, bass and drums. This is the traditional progressive metal setup. So much used and tried. So much I am fed up with.
The band sings in Spanish and the sound is pretty dark on this album which contains pretty standard progressive metal. Progressive metal with a lot of Basque flavour. That sets this band apart from the numerous other Dream Theater clones around. That makes me more interested in them than in most other Dream Theater clones.
It is therefore a bit unfortunate that the songs are not that good. That is my main and overriding gripe about this album. A free download album from the link below (together with the debut album). It is a recommended download despite of my rather restrained use of positives.
2.5 points
Alhma Mater download page