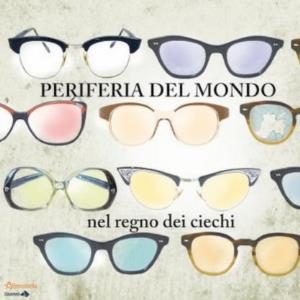 Their fourth album.
Periferia Del Mondo is an Italian rock band who loosely can be regarded as a prog rock band. It is not a perfect label on this band though. I would call them rock.
It is not an album it is easy to review. The band is really spreading themselves very thin with deep forays into party rock, blues, fusion and some more art rock pieces. The blues stuff is pretty much run of the mill. The heavy guitars also gives this album a pretty heavy sound. Ditto for the Hammond organs. The vocals are both in English and in Italian.
There is not much good to say about this album though. The fusion stuff is good. Ditto for the six minutes long title track. The rest is not particular good. I am afraid this is nothing but a decent album who tries to please the casual rock fan. It does not please me.
2 points