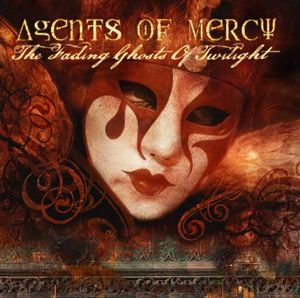 The debut album from this The Flower Kings related band.
Roine Stolt and Ned Sylvan is the duo who hides behind this name. They get help from numerous other musicians too. Most of them associated with The Flower Kings. This explains why Agents Of Mercy sound so much like The Flower Kings on this album. I would put them somewhere between The Flower Kings and Genesis anno Duke. Those and Kaipa on their last three albums.
The music on The Fading Ghosts of Twilight is pretty familiar and I ask myself if we really need this band. When that is said, the music on this album is actually good. Familiar and good. There is nothing revolutionary here, music and sound wise. I still like this album despite of the music being a tad too sugary sweet for my musical tastebuds. Nevertheless......
3 points