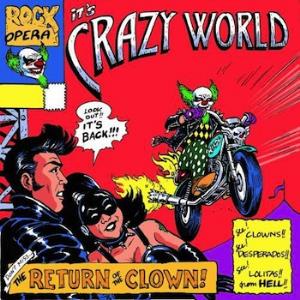 The second album from this Finnish band.
The cartoon art work and the album title, not to mention the band name, does indicate that we are not in for a gravely serious musical experience here. The realization that this is a concept album then come as a bit of a shock.
The music here is very much in the concept album tradition too. The tradition The Who initiated with Tommy. An album which is very much in the vein of this album. The music varies from rockabilly to more heavy rock and some more lighter symphonic prog. From Eddie Cochrane via The Who, The Doors and Deep Purple to Genesis. The music is delivered by traditional electric guitars, Hammond organs, bass, drums, keyboards and vocals. The sound is a mix of contemporary and the 1970s sound. More the latter, though.
The end result is a good album which fails to set me on fire though. The lack of any great songs is the reason for my lack of enthusiasm. But this is still a good album well worth checking out.
3 points