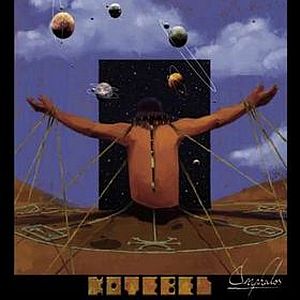 Oh dear. This band's music is so difficult to review.
To start with the cold facts first: This is the fourth album from this Spanish band. Their music is a mix of symphonic prog, classical music and symphonic Italian prog. The instruments used is cello, violins, guitars, keyboards, drums, bass and soprano vocals. The sound is very organic and a mix of classical music and rock.
Carolina Prieto's stunning soprano vocals gives the band it's focal point and trademark. The flutes is their other focal point. They also uses some prog metal like electric guitars with power chords and all. That as a contrast to the more classical music pieces here. There is also a very strong element of Italian progressive rock here.
The result is an album which flows and ebbs very nicely, thank you. There is no real great pieces of music here. But I really appreciate this highly original piece of music, this album. This is the best album so far from this band and I find it at times very fascinating and a very good album. One you should check out.
3.5 points