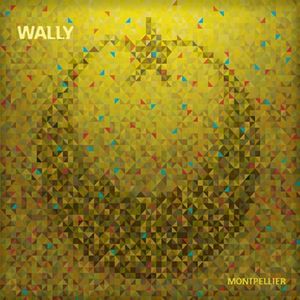 The triumphant return of Wally from Harrogate, Yorkshire in England.
Wally released two highly original albums back in 1974 (Wally) and 1975 (Valley Gardens). They also did the Reading festival on the same bill as Soft Machine and the other greats from that time. Then they disbanded.
Wally very much had their own sound back then and I have yet to hear anyone copy them. Their two country & western influenced symphonic prog albums needs to be heard to be believed. They are two good albums too and I am a happy owner of both of them.
Wally has returned again and they got a huge welcome with BBC TV (Yorkshire regional news) interviews and packed out gigs. They still have a pretty considerable following. I guess they would be pleased with this album too. Rather, they probably have got a larger following with Montpellier than they ever had. Their packed out gigs tells it's own story.
It would be too much to ask for the repeat of their first two albums. Wally has indeed largely abandoned that sound and music. Montpellier is a foray into the landscape between Pink Floyd and Dire Strait. Add some blues and Americana to the mix too and you get this album. The vocals is very good. The vocals in the top of some tasty Hammond organs, steel guitars, violins, drums, keyboards, guitars and bass. The sound is great and the album has a great live feeling.
I am by no means a fan of this type of music. But Montpellier is actually an album I really like. Wally really tries very hard to release an album they and their families can be proud of. They have succeeded in this. It is not hitting it's target in my home. My usual gripe is the lack of any killer tracks. The positives is the good songs and the great sound. I am enjoying this album from one of England's hidden gems. Wally deserve a lot more respect than they have been given so far. Respect and love hereby given.
3.5 points