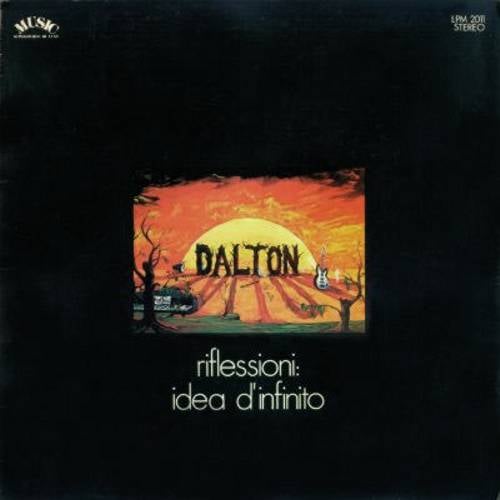 The debut album from this Italian band. A band I thought was a beat band. But I got the wrong Dalton. The other Dalton was indeed a beat band.
Thankfully, I got the wrong band as Riflessioni: Idea D'Infinito is quite a delightful mix of Jethro Tull and PFM. The heavy flutes has clearly been adapted from Jethro Tull. The Italian symphonic prog comes from their heritage and hearts. A very potent mix of rural England and Italy. A mix that really works well.
The Italian pop stuff here serves as a contrast to the heavy flutes. The vocals is great. The sugar sweet sound not my thing. The sound is very Italian though and comes with the territory.
The end result is an album which is full of light and shades. Of good songs and character. Of life. Of the mixture of harder blues and folk rock songs and light Italian pop. It is a good album without any great songs, but who still works well.
3 points