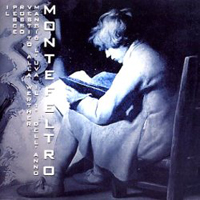 The second album from this Italian symph prog band.
I was not particular impressed by their first album. An album far better than this one, though. On Il Pesce Rosso...., they play a form of college indie rock with some Italian symph prog thrown in too. That and some Genesis too. The Italian vocals is not that good. A kind of a jarring light voice who sounds like a mix of female and male vocalist. Not good at all and very one dimensional. The instruments are pretty thin too with some guitars, keyboards, drums and bass. The result is an indie rock sound.
None of the pretty long songs are that good either. There are some good melody lines scattered around. But that is all. This is though a pretty decent album which is not living up to the great band name and album title.
2 points