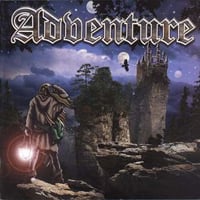 The debut album from this Norwegian symphonic prog band.
The band has been around since 1990 and is still very much alive. They have so far released two albums and is regarded as one of the first members of the new wave of Norwegian prog. A scene mainly consisting of symphonic prog bands.
Adventure is an album which bridges symphonic prog and the more progressive metal scene. The production is pretty weak and ditto for the sound. This album sounds a bit homemade. The music has it's roots in Yes and Genesis. Standard symphonic prog with lots of Hammond organs and guitars, in other words.
There are no real good songs here and the end result is a decent album which will perhaps please the die hard symphonic prog fans. This album is an enjoyable listen, but nothing more.
2 points