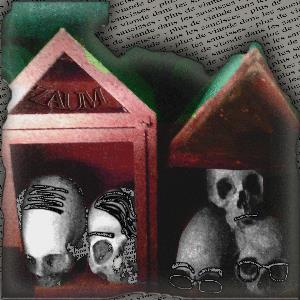 The second album from this Italian band whose music I have never really understood.
Zaum has been compared a lot to Area. I agree with that comparison. The difference is that Zaum has a female vocalist with a thin voice which adds a lot to their sound and gives the band it's own identity. Their music is a mix of jazz, space and folk rock.
So far so good...... My problems is that I still don't think the songs are anywhere interesting on this album. Their mix of jazz, folk and space is incoherent and jars with my ears. They sounds like a nerdy college hall band in my ears. The sound is also not that good with the vocals far too much in the background in the mix.
But most of all; there are not any good songs here. I am afraid this is only a decent album in my estimations. Sorry.
2 points