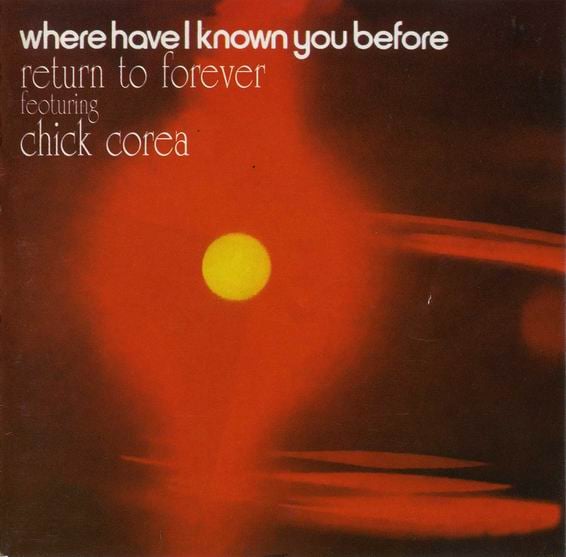 The fourth album from this US band.
The band was a quartet on this album. Probably one of the most impressive quartets of all time when it comes to ability. Stanley Clarke on bass, Lenny White on drums, Al Di Meola on guitars and Chick Corea on keyboards. The classic Return To Forever lineup.
The result is four absolute wonderful first class musicians outdoing each other on their instruments. But in a coherent way.
This is also the follow up to their great Hymn Of The Seventh Galaxy album
which I very much liked
.
What this album, Where Have I Known You Before, offers up is a bit different to what I expected. I find this album a lot more mellow and pastoral than I expected. I thought it was going to be forty-six minutes of fireworks. It is not.
Parts of this album is solo piano from Chick Corea.
There is a lot of uptempo stuff here too. The final track, the fifteen minutes long Song To The Pharaoh King offers up a wide world of rhythms and great playing from all four band members. And it an absolute sensational experience, listening to the musicianship on that track.
The melodies and songs is not great on this album. So I am a bit restrictive in my praise of this album. It is still a great album though..... a weak great award. But this album has a lot of barely hidden great details. The greatness is hidden in the details on this album.... and on the final track.
4 points