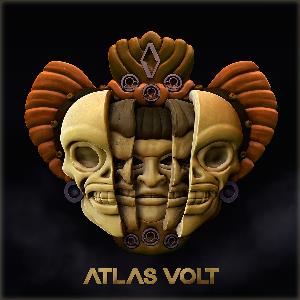 The debut album from this Swedish band.
Atlas Volt is a duo with a lineup of guitars, bass, drums, keyboards and vocals. Some guest musicians provides this album with cello and vocals.
The band released two EPs before they released this album. EPs well received.
The band's basis is the
heavy progressiv rock
genre. That is where you find the likes of Tool, Rush and Porcupine Tree.
This album is quite an ambitious album which also incorporates a lot of space rock, alternative metal, post rock, classic rock, progressive metal, krautrock, stoner rock and even some death metal. You can even find some avant-garde rock here.
There is a fine mix of traditional hard rock from the 1970s and much more innovative and even avant-garde rock from year 2000 and to this day....... well, to the day this album was recorded.
This seventy-two minutes long album is not a one trick pony. That's for sure.
Most of the stuff here are interesting too. References are Tool and Porcupine Tree. But there is also some of Indian and Middle-East music here too.
The songs are not great and these seventy-two minutes is one heck of a mouthful. But this is not a bad album at all. I am not entirely won over and this is not really my cup of tea. But I like what I hear on this good album. More people should check out this album.
3 points