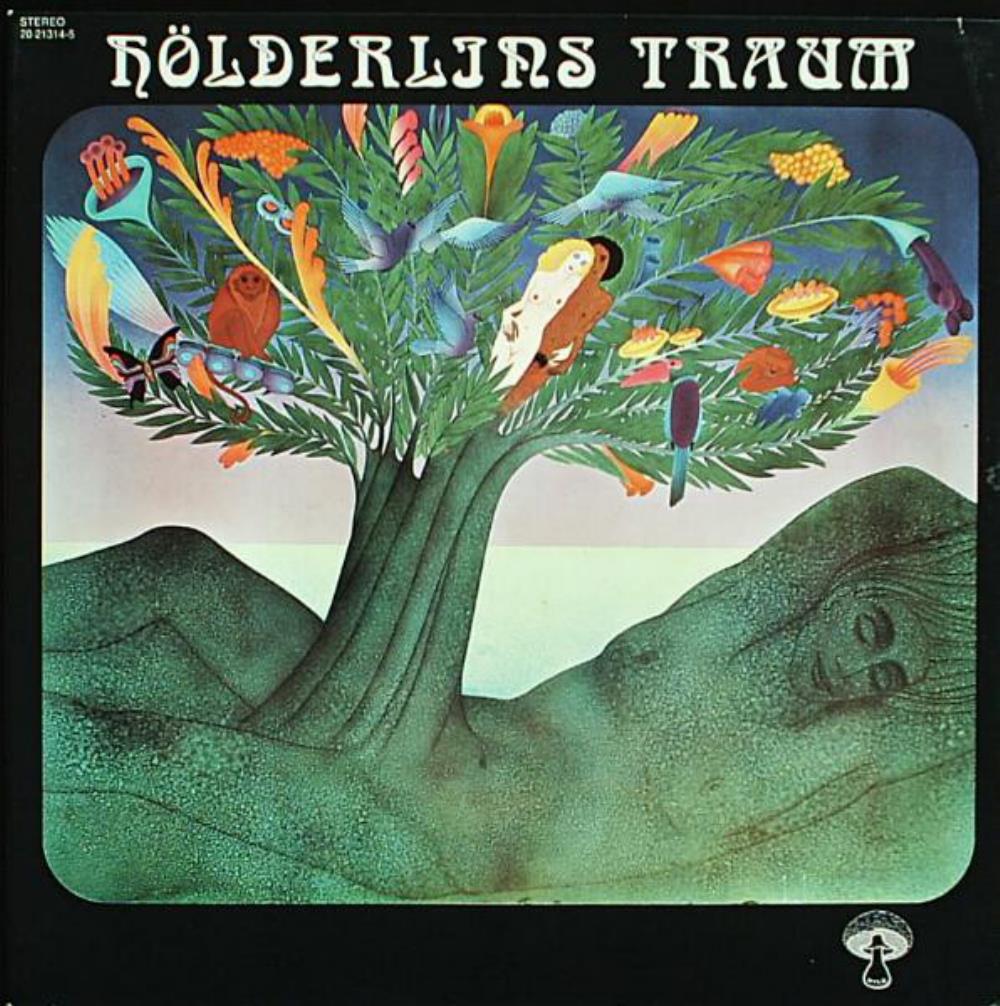 The debut album from this German band.
The band was a six piece band on this album with a lineup of Mellotron, tabla, strings, guitars, flutes, piano, bass, drums, percussions and female German vocals. Guest musicians also supplied sitar.
This band was a pretty big band, commercially and artistic speaking, in the 1970s. I got their first four albums and will review them in the coming weeks/has reviewed them.
Hoelderlin
was a part of the folk rock scene in Germany. A scene and a country (make that West Germany) giving us a lot of bands.
Hoelderlin was a lot more spacy and psychelic than most other folk rock bands from their generation. There is indeed a lot of psychedelic rock and krautrock here.
Nanny DeRuig's vocals is both tender and powerful. Her vocals is being supported by many different types of strings, acoustic guitar, flute, piano and Mellotron. The music though is not that complex and epic. It is a lot more complex than standard folk rock. But we are not talking epic music here.
Pretty large parts of this album is also acoustic with sparse instrumentations. The electric parts of this album is full of violins too on some pretty spaced out music.
The end result is a good album which fails to come up with great music. It is still a good album and I am looking forward to hear and review more albums from this band.
3 points