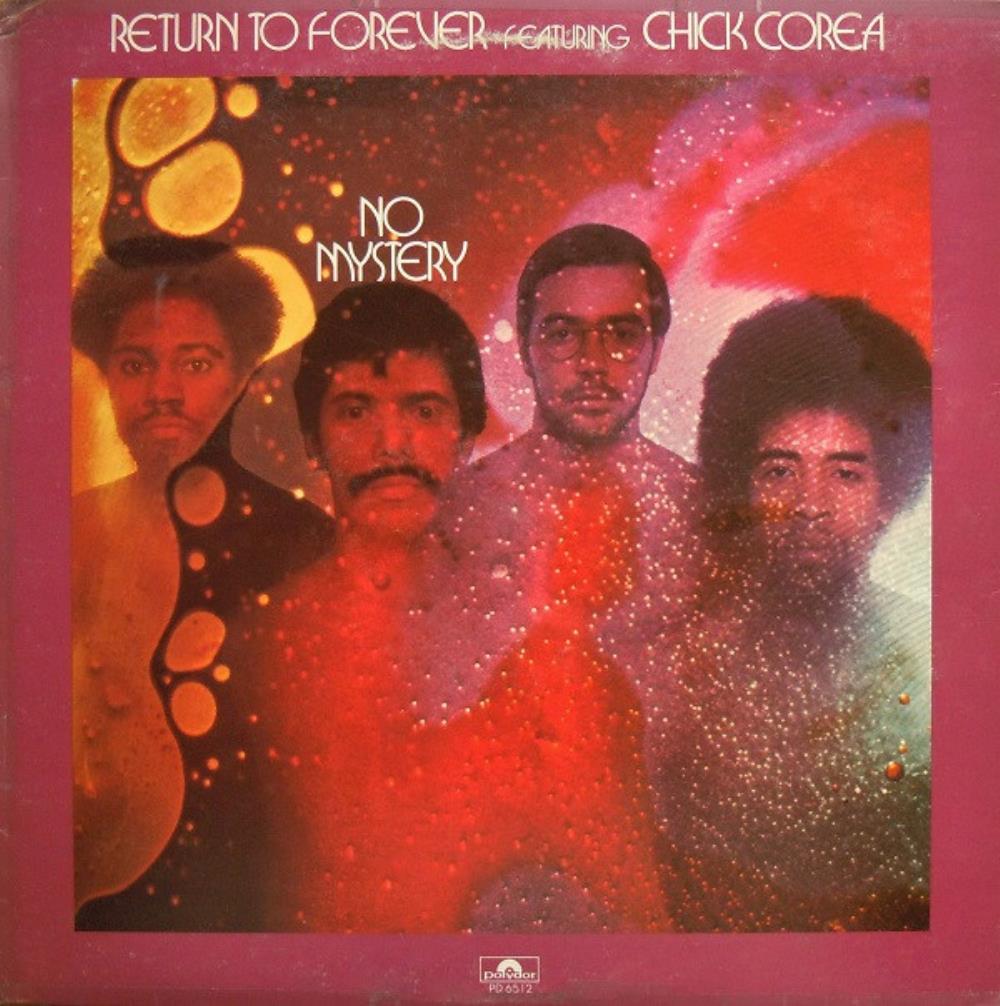 The fifth album from this US band.
Return To Forever was a super-band with Stanley Clarke on bass, Chick Corea on synths, Al Di Meola on guitars and Lenny White on drums.
This is perhaps the strongest lineup we have ever seen from a fusion and jazz band. Maybe in any forms of music. And this lineup later went on to release the wonderful Romantic Warrior........
Their first ever album together was
the 1974 album Where Have I Known You Before
. A great album.
No Mystery is the follow up to that album. And it is also a bit different from Where Have I Known You Before.
The four band members is much more soloing and creating their own space on this album. That over some pretty basic melodies and ideas. Four different members trying to solidify their own contributions into a coherent band and output is never really going to work.
The melodies and the nine tracks on this forty-two minutes long album is not really that great. The musicians is great and they are delivering some really great solo stuff......... but together ?
The end result is great musicianship and some not so great melodies. I am hard pressed to label this a very good album. But this album is growing on me and some of the Chick Corea solos are great. Hence.......
3.5 points