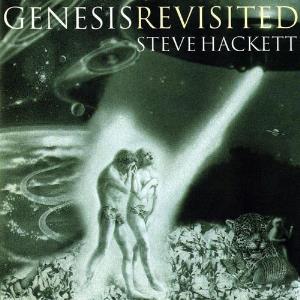 The twelfth album from this British artist.
Steve Hackett is on guitars and some vocals here. He has got help from numerous guest musicians including Paul Carrack, Bill Bruford, Tony Levin, his brother John Hackett, Nick Magnus, Chester Thomson, The Royal Philarmonic Orchestra and John Wetton.
A big production on an album with old Genesis songs. Genesis songs Steve Hackett himself played on.
This is not a rehash of those songs. This is not a safe, money grabbing album. This is a complete rework of these old songs with new arrangements and all.
These are also some of my alltime favourite songs with new arrangements and totally reworked.
And frankly, these new arrangements and reworked versions is not for the faint-hearted. I was looking forward to a Genesis hit parade and got some strange distortions instead. Strange distortions who reminded me about these Genesis songs.
It is a brave Steve Hackett who has done this.
"Heresy !!!"
, I was crying after the first listening session. Then again, Steve Hackett is in his full right to do whatever he has done. The greatest track of them all, Firth Of Fifth, has been totally reworked. And it is not even close to be as excellent as the original version. I can continue with the other tracks here too.
I admire Steve Hackett for this album although I don't really like most of what he has done here. He is right when he said these reworked versions shines a new light on these classic songs. But I prefer the old versions......
Nevertheless, this is a good album and one every fan of Genesis should check out.
3 points