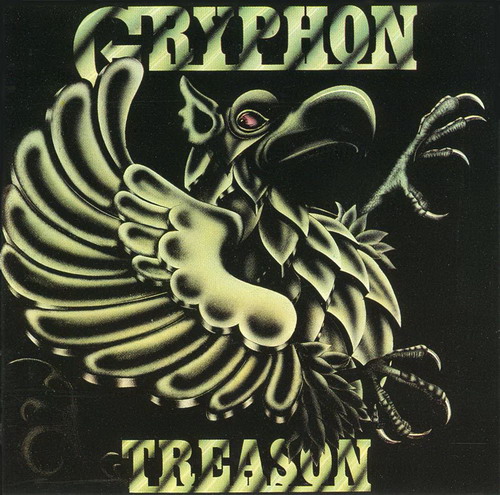 The fifth and final studio album from this British band.
The band was a six-piece band on their final album with a lineup of horn, sax, guitars, bass, drums, percussions, bassoon, piano, keyboards and vocals.
The band has changed a lot from their 1973 self-titled debut album. Back then, they were an eclectic medieval chamber folk rock band. They developed quite considerable between the albums, style wise. Their masterpiece was the 1974 album Red Queen To Gryphon Three. That album is a standard in British prog rock. But the band was never really boring or uninteresting.
Treason is an album which also demands your full attention and respect. The band has made a complete U-turn from their debut album and has become very melodic.
That new melodic approach is marked by one of their best ever songs, the ten minutes opening song called Spring Song. A great epic song with a magic theme.
But this is not an all out melodic album. There is also some medieval folk music here and some more intricate, introvert melodies who only open itself into full bloom for the dedicated listener after some listening sessions.
Gryphon really delivers a melodic, but still magical sounding album on this, their final album. All forty minutes of it. This is not a great album and there is things here I do not rate highly. But as with their four other albums, it leaves an impression.
Gryphon has through my reviews of their five albums left an impression on me and I can only thank them for their music. Thanx for making me happy.
3 points