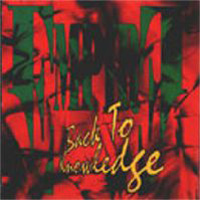 The one and only album from this Italian band.
Empire was a trio with a keyboardist, drummer and a vocalist. Female vocalist and all the vocals are in English.
Empire was Edo Rogani and Paolo Sburlati from Syndone with Rosanna De Luca on vocals. The reason why this album was released was due to Syndone splitting up due to musical differences. They later (thankfully !!) reformed again. But during the split, this album was spawned.
The band is included in ProgArchives
RPI genre
. And with good reason due to their connections with
Syndone
. The music is not in the same league as Syndone.....
The year was 1994 and everything was so slick and sleazy. The sound was also very plastic fantastic. Ditto for this album.
Empire tries to sound like most other keyboards focused rock bands from that era. The songs are pretty commercial minded. These songs are interupted by some keyboards pieces. Some are ambient and mindless. Others sounds like Keith Emerson.
And we get fifty-five minutes of this. Almost an hour with commercial songs who fall flats on their face because the vocalist cannot do this type of rock and because the songs are simply not good enough. The drums sounds flat because they are not organic. The bass is hardly audable and the keyboards does not sound good at all.
The only saving grace here is the few ELP sounding keyboards pieces. That and only that saves this album from my infamous turkey yard.
In short; avoid !
1.5 points