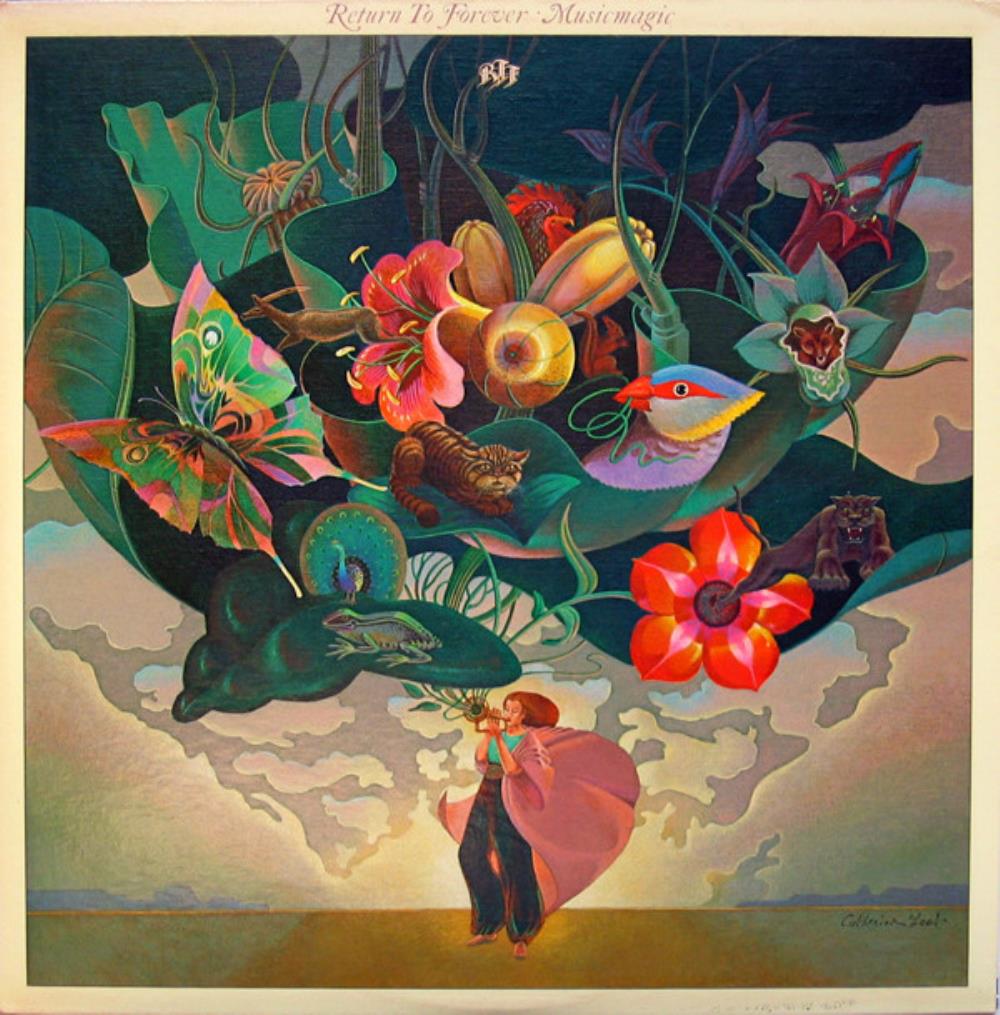 The seventh and final album from this US band.
Chick Corea and Stanley Clarke was left of the brilliant quartet who released the fantastic Romantic Warrior the year before, in 1976. Al Di Meola and Lenny White was replaced by a lot of woodwind players, Gary Brown on drums and Gayle Moran on vocals.
Guitars has gone out and female vocals is back in again. Stanley Clarke is also helping out on vocals.
Gone is the magic and fast music from Romantic Warrior. Return To Forever anno Music Magic is a totally different entity again.
Laidback and kind of Broadway like jazz. There are still some jazz here. But it is almost lounge jazz throughout.
There is a lot of vocals and a lot of honey like sounds and sweetness here. It is also some sounds best left to musicals and elevator/shopping mall music tapes. Chick Corea, Stanley Clarke and the other musicians is on a rare occasion given space to branch out here. But not often. The vocals and the lounge jazz tunes here kills of everything.
This is not the Return To Forever I want to remember. I want to remember them as Clarke/Corea/Meola/White. Not as a lounge jazz band.
This is not a good album at all. Hence my rating.
2 points