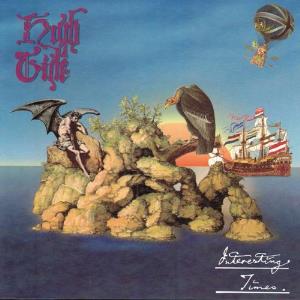 The fourth album from this British band.
Twenty years after their debut album
Sea Shanties
, the band was reduced to a duo. Simon House and Tony Hill.
The two previous albums had not been particular good from what I hear and the duo tried to bring life into the name and logo again. A logo used for the final time.
The music here is a mix of folk rock, space rock and some progressive rock. There are bass, violins, keyboards, drums, guitars and vocals present here.
I am not sure if the duo really knew what they were doing here as the material is both diverse and based on a bit copying other songs and bands. What was meant to be is spoiled by the bad production and mix.
This album is really unhinged and is lacking everything a great album should have. Originality is one of those things. The instruments are played pretty poorly too and the producer must have been in coma during the production of this album.
I would not even recommend anyone to check out this album as it is really, really poor throughout. It is an annoying album too. It is as a great feathery turkey. Kvapp kvapp kvapp is the last thing I hear from this album before I dispatch it over to the other turkeys in my turkey yard.
1 point