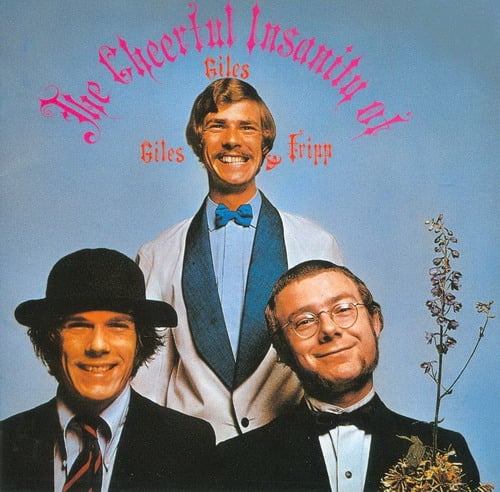 The one and only studio album from this British band.
Giles Giles & Fripp is Michael Giles, Pete Giles and Robert Fripp. Their lineup is Pete on vocals and bass, Michael on drums and Robert Fripp on guitars. There are some guest musicians on this album too who provides various instruments on this rather stripped down production.
And yes, this band later became King Crimson. And yes, Robert Fripp is a genious.
The year was 1968 and a lot of weird, wonderful and
very
weird things happened in the music world. That was when these three musicians arrived and made their version of the weirdness.
The album title is most fitting and spot on. Take The Beatles at their most silly, Daevid Allen and Gong. Also take some good old working men clubs variety artists and you get this album. Well, add Monty Python too and you really get this album.
The vocals and the narration is well into the la-la land and silliness. But behind this silliness and cheerful insanity, there are really some good music too. Not at least; innovative music. Music who later formed King Crimson.
Michael Giles is a great drummer here. Pete Giles a great vocalist and bassist. But Robert Fripp really impresses me most on his guitar.
The result is, shock horror shock, a good album who really have something to offer behind the lyrics and narrations. Lyrics and narrations who is not bad either. But the music is really good. Hence my rating.
3 points