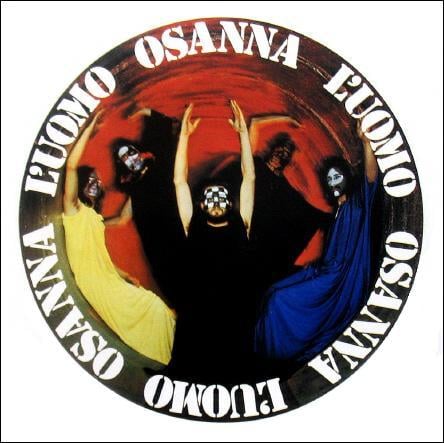 The debut album from this Italian band.
The band was a five piece band on this album with a lineup of organ, keyboards, flute, woodwinds, drums, percussions, bass, guitars, synths and vocals. The vocals is a mix of English and Italian vocals.
I have always wanted to review the full Osanna discography for this blog. I have indeed been collecting their albums for a long time. So this is now the time and place to do a full review of their albums........... starting with this, their debut album.
Debut albums is always the place to check out if things works or not. Lead by Lino Vairetti, the band get stucked in. But not the way I expected.
L'Uomo is a very wild, raw and untamed album indeed.
That means forty minutes of raw hard rock, blues, space rock, psychedelia and jazz. There are not many good songs here as this album is much more based on hard edged music than melodies.
The sound is pretty good and the flutes does a good job. Ditto for the pretty raw vocals. Most of the songs are very wild and heavy. There are a couple of pastoral pieces inbetween these hard rock songs.
The use of English vocals is a minus. The songs with Italian vocals is far better. Some of the songs here are good. Others are merely decent. I am not really falling for this album as most others are. I am in a minority as I do not rate this as a good or even a great album. It is still well worth checking out.
2.5 points