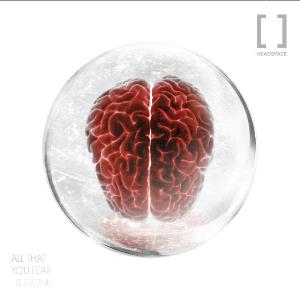 The second album from this English band.
The band is a five piece band with a lineup of chapman stick, guitars, keyboards, piano, bass, drums and vocals.
Adam Wakeman is on keyboards and Damien Wilson can be found behind the microphone. The lineup is the same as on their 2012 debut album I Am Anonymous. An album
I liked a lot
.
Not much has changed in Headspace. A little less djent and a lot more melodies. The music is still pretty much hard and heavy progressive rock. A lot of hard and heavy neo-prog too.
Damien Lewis makes a lot of this seventy-two minutes long album sound like Threshold. Fans of that band will lap up this album as a cat laps up a bowl with fat milk.
... But there is also other dimentions to this album than just hard and heavy neo-prog. Large chunks of this album is rather pastoral with either vocals supported by keyboards or vocals supported by acoustic guitars.
I welcome the variations here and the branching out to another horizont. I just wish these forays into unknown territory was a lot better than it is.
The hard stuff is good though and so is this album. It is a good album from a very good band. A band yet to reach their potential. But they are working on it, I hope. Check out this album.
3 points