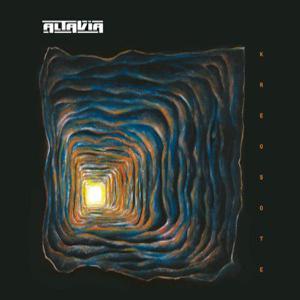 The second album from this Italian band.
The band is a five piece band with a lineup of guitars, keyboards, bass, drums and vocals. That is both female and male English vocals.
I very much liked their 2011 debut album Girt Dog. I gave it
a Great Album award
. I also noted it was very symphonic at times.
The band is still a neo-prog band. They are one of a quite considerable amount of Italian neo-prog bands you cannot label as RPI bands. The reason is that they have taken a lot from the British neo-prog scene and almost nothing from the Italian prog rock scene (RPI).
That goes for this album which have only a faint hint of RPI. It is a very faint hint, though. Mostly a the end of this one hour long album.
Most of this album has even left the traditional British neo-prog scene. Although the female vocals is not a dominating factor here, the band has moved towards female fronted crossover prog on this album. The one scene with mostly British bands like Magenta and Touchstone.
The female vocals is not dominating here. But there is a lot of long instrumental parts here. Pretty dynamic instrumental stuff. But not that interesting.
Most of this album is rather flat and does not sound that inspiring. There is no sweat and not much life here. The songs are not that good either. This is not a bad album. But it is letdown from Girt Dog. I am not bowled over by this album and rate it somewhere between decent and good.
2.5 points