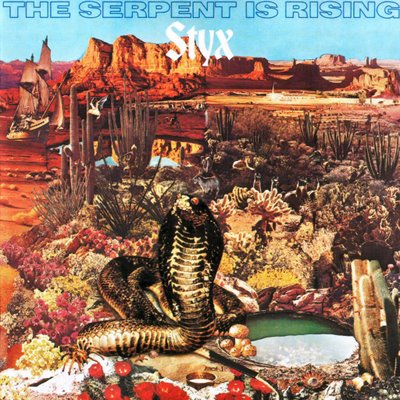 The third album from this US band.
Styx were a five piece band on this album with a lineup of drums, bass, percussions, guitars, keyboards, Moog, piano, organ and vocals.
I have yet to become impressed by this band's outputs. They have been decent enough, but nothing more. My recent reviews of their albums can be found
here
and
here
.
The band is yet to blossom into full bloom from what I have heard from
ProgArchives
and other sources.
The band is still close to their blues and hard rock roots on this album. But there is also some pop and country here. Not to mention a weirdo song like the six minutes long As Bad As This. A total joke of a song. At least, I am laughing. But I don't know why they have included it on this album.
At times, the band tries to sound like Kansas. Other times, they are just totally lost. The end result is a forty minutes long and very diverse album. The ten songs are a bit all over the place. But mostly rooted in hard rock, the US way. Something the album title and the art work alludes to. Serpents are a signal of danger in both folklore and the Christian faith.
The music is pretty poor here and the band is not firing on all their cylinders. This is not really a good album. It is decent enough, though.
2 points